our members
All of our members have proven their lineage to at least one member of the Mayflower passengers. Some members have been able to trace back their ancestors to more than one Mayflower passenger.
But these members have not done this all on their own. Many of the Mayflower passengers ancestry has been documented up to four (4) to seven (7) generations. It is your job to document your ancestry back to one of those documented generations.
If you like to attempt to trace your ancestry, a great place to start is the Mayflower Lineage Match which is sponsored by the General Society of Mayflower Descendents.
All applicants must apply through one of the Member Societies. The Member Society Historian will help you determine what documents you need to prove your lineage, and then prepare your final application for membership. Once complete, your application will be sent to The Mayflower Society in Plymouth, Massachusetts for verification and approval by our genealogy department.
The South Dakota Mayflower Society meets annually to discuss topics and the direction the organization would like go during the next year.
An annual newsletter is also sent to all South Dakota Mayflower Society members. And the General Society of Mayflower Descendents sends a quarterly publication to all members.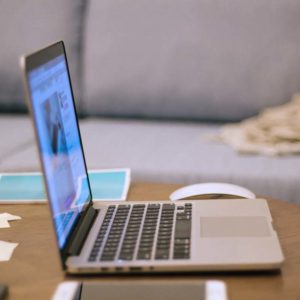 Upcoming Events
Next Meeting Date:
Saturday, October 7, 2023
Time & Place: TBD
Chamberlain, SD
Registration Fee: TBD
Contact: Randy Olivier
Newsletters
The South Dakota Mayflower Society sends out an annual newsletter. We can send members a copy of the newsletter either via US Mail or via E-mail. If you would like to receive your copy via email, please contact us at sodakmfs@gmail.com
Membership
If you would like more information on how to get started tracing your lineage back to a Mayflower Passenger, please contact our Historian, marti.bobertz@gmail.com
Application or Supplemental Application Process:
Applicant contacts Historian and sends lineage and needed material to Historian as directed.
Historian completes official Application form, checks supporting documents, corresponds with applicant as necessary. Final
application is sent by Historian to applicant for review and payment of application fee and first year dues.
Application is then forwarded by Historian to the General Society in Plymouth MA, with a copy of documentation. Upon
approval of the Historian General, the application is returned to the Historian.
Historian then sends the applicant a copy of this application along with a welcome letter and information sheet.
Upon receipt of any outstanding or lifetime fees, the applicant is sent a signed certificate and membership card.
Applicants may prove decent from the following passengers:
John Alden
Bartholomew Allerton
Isaac Allerton
Mary (Norris) Allerton
Mary Allerton
Remember Allerton
Elinor Billington
Francis Billington
John Billington
William Bradford
Love Brewster
Mary Brewster
William Brewster
Peter Browne
James Chilton
Mrs. James Chilton
Mary Chilton
Francis Cooke
John Cooke
Edward Doty
Francis Eaton
Samuel Eaton
Sarah Eaton
Moses Fletcher
Edward Fuller
Mrs. Edward Fuller
Samuel Fuller (son of Edward)
Samuel Fuller
Constance Hopkins
Elizabeth (Fisher) Hopkins
Giles Hopkins
Stephen Hopkins
John Howland
Richard More
Priscilla Mullins
William Mullins
Degory Priest
Joseph Rogers
Thomas Rogers
Henry Samson
George Soule
Myles Standish
Elizabeth Tilley
John Tilley
Joan (Hurst) Tilley
Richard Warren
Peregrine White
Resolved White
Susanna White
William White
Edward Winslow